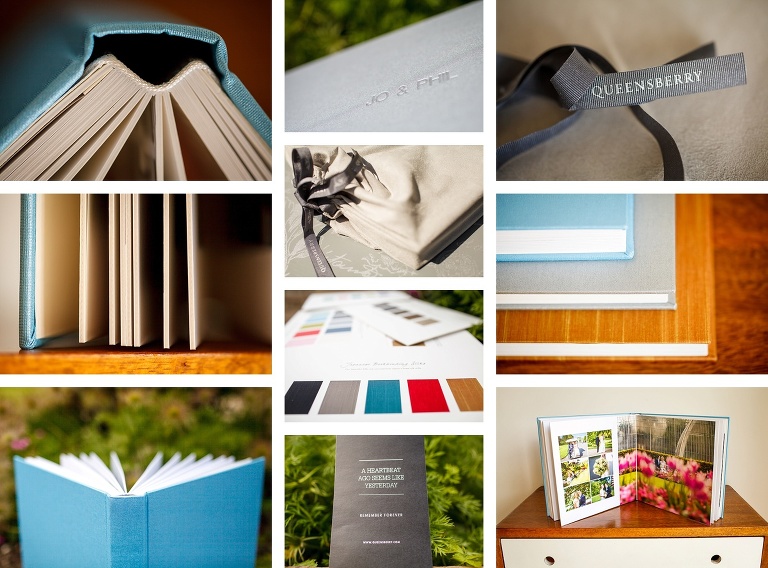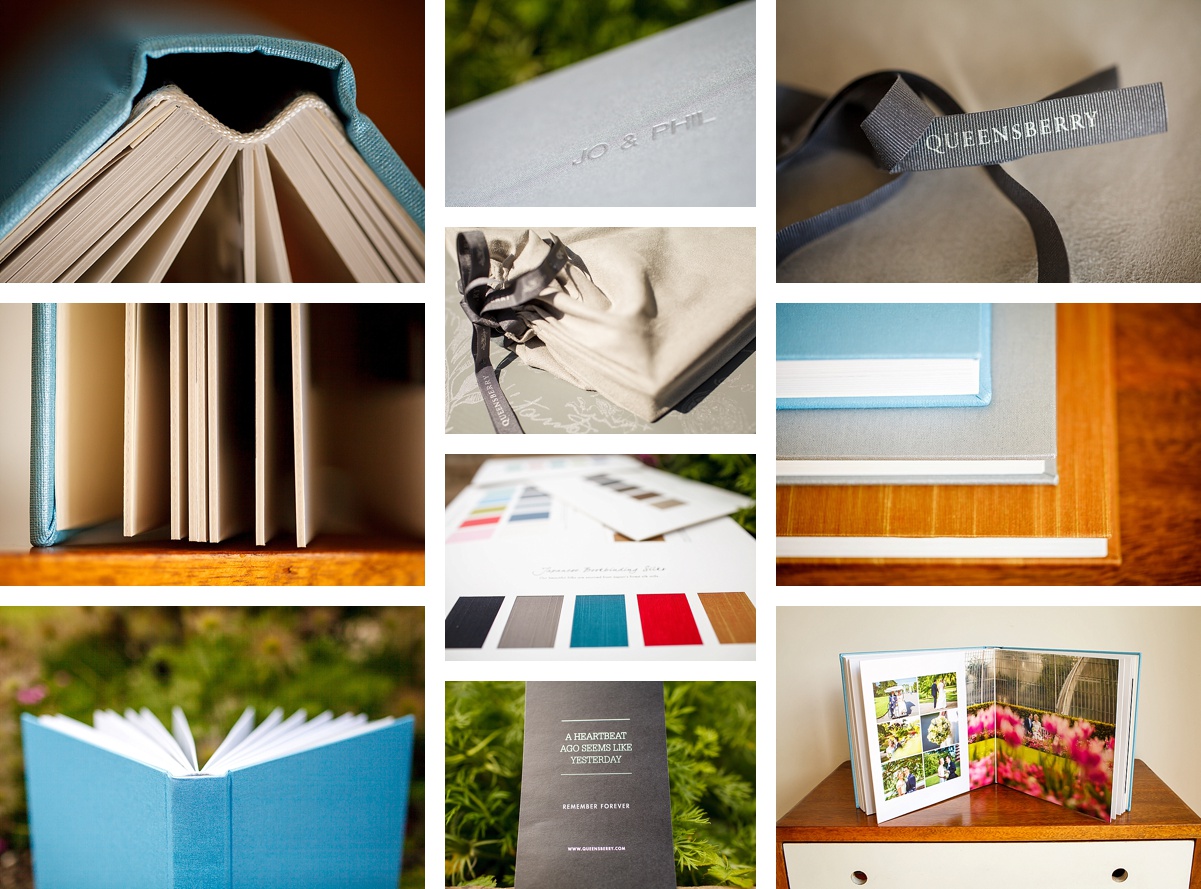 Photos only exist in print.  I know more people than I can count on both hands who still say they are waiting for that rainy day when they print off their wedding photos and stick them in an album.  Don't be that person.  All of that energy wasted on a job they know, secretly, they are actually never going to get around to doing.  A few friends whose wedding I didn't even shoot have even asked me if I would do it for them!
I work with stunning album makers Queensberry who create beautifully made, bespoke wedding albums.   You can choose which pictures you'd like to go in the album.  You can choose your album cover from a selection of silks or leathers.  You can even choose they type of pages you have – whether they are flush mount or mounted…  It might sound complicated.  It's really not.
I have examples of all of these and can help you decide – on the images as well as the page-type.  I can suggest which photos should be included.   I can even suggest the cover if you've totally maxed out on decision making!   I would always recommend opting for a bespoke wedding album – if not for you, for your friends in the short-term (so much better than trawling through the whole set of photos on a laptop!) and more importantly, for your children – and even their children in the longer term.
Other Products
As well as providing bespoke wedding albums, I can also help you with canvasses, frames and cards.   Please ask me for further details of these.