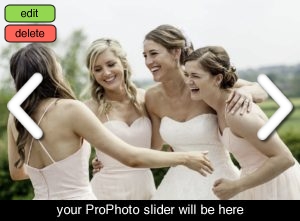 Liz and Mike are one of those couples you know are completely made to be together. United by a love of life, adventures, hockey and Jägerbombs, their wedding was a photographers' dream. Beautiful bride and bridesmaids, handsome groom and groomsmen, family and friends having a blast, tears aplenty – certainly from the bridal party and Mike's dad, but also from a large percentage of the guests. And every location perfectly matched each occasion! Liz and the ladies (and brother Steve in his Superman pants) got ready at Liz's family home – where she's lived all her life – surrounded by photos of Liz and Steve growing up. The church was in the centre of Solihull (opposite a good pub conveniently for Mike and the lads. No Jägerbombs just yet!) and the reception at Fentham Hall, just outside Sollihull with the most amazing views of surrounding countryside.
When I took Liz and Mike's engagement photos, we were chatting about the wedding plans – they were decorating the hall themselves (Liz was going home to finish sewing the table runners after the shoot) and guests were helping to clear the room between the meal and the dancing. It sounded amazing but I thought at the time it could be quite stressful for them on the day. It's a tribute to Liz, Mike and their friends and family that I didn't notice any stress on the day – at all! The room looked amazing and everything worked seamlessly without anyone seemingly asking anyone to do anything! Even reconstructing a shot of them both sitting on a gate – a shot that they'd taken when they first found the hall and planned to have their wedding there – was totally taken in their stride. They were even united in their dislike of a lamb that photobombed them at the gate!
Liz and her mother did a speech before the meal – I hope they are recorded on a phone somewhere to listen back to. And Mike's speech was toasted with Jägerbombs – served in bomb-shot glasses – and a big hug with his Dad Vic, just in case anyone wasn't in tears yet. After a delicious meal (I think the main course was lamb!) and after a beautiful, romantic and swishy first dance, ties were 'round heads (as predicted!) and the dancing was underway.
Thank you Mr and Mrs Norrington for asking me to photograph your day. It was an absolute treat to be part of it! x